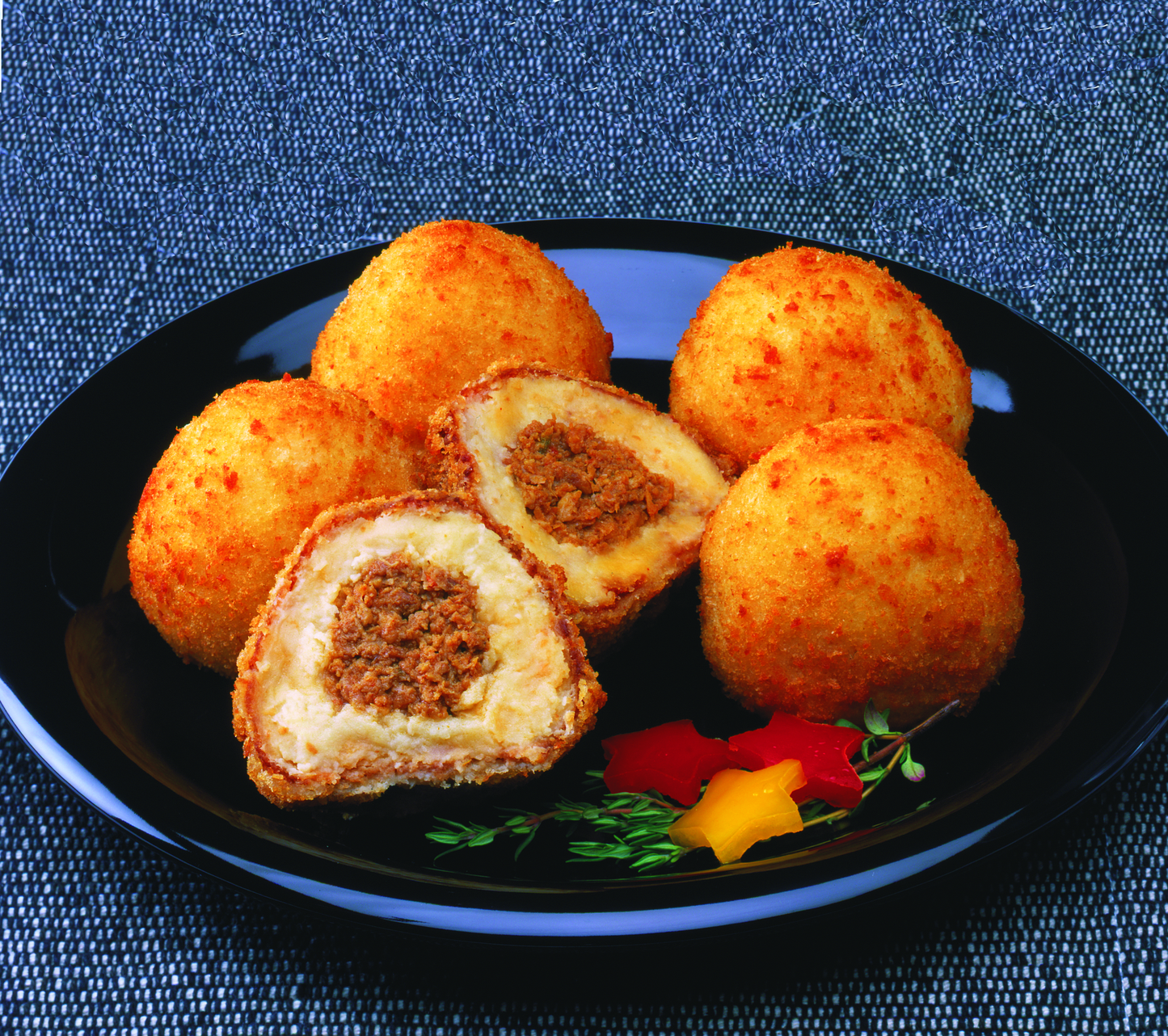 Potato Balls (Chicken)
Deep Fry: Defrost or remove product from freezer and let thaw prior to cooking. Pre heat oil to 350° F. Fry the stuffed potato balls at 325° F for 8 minutes. Minimum internal temperature reached should be 165° F. Let stand for 2 minutes.
*All cooking times are approximate.